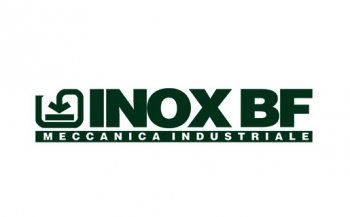 INOX BF
The Inox BF is specialized in solutions tied to the problems of collecting, washing, transporting and compacting the waste from pulper or paste purification machines, the filtering of the circuit water in the machines and the waste water of the factory.
The efforts carried out in time and the validity of the technology as well as the assistance offered to their clients has earned Inox BF appreciation beyond the European territory to Latin America (Columbia, Venezuela, Argentina, Brazil, Mexico, etc...).
The success they have earned is above all the fruit of a very precise line of conduct based on important objectives to follow in the construction of the machines like:
LOW ENERGY CONSUMPTION
LOW MAINTENANCE COSTS
REDUCED DEPRECIATION TIMES
REDUCTION AND OPTIMIZATION OF THE ECOLOGICAL AND ECONOMICAL IMPACT TIED TO THE WASTE DISPOSAL
Products:
1. ECOVIS: Collection and handing of waste from the high density pulpers without screens and with auxiliares.
2-3. CONICDRUM-ECODRUM: Collection and handling of waste from standard pulpers or from auxiliary high density pulpers.
4. ECOCOMPACT: Compacting pulper waste.
5. ECOREJECT: Compacting of the waste of the auxiliary cleaners machine, for the treatment of waste from cleaners with holes or slots.
6. ECOFILTER: Concentration equilizer of the inlet water.
7. CONICDRUM H: Screening and

fibre recovery

of the waste water before final treatment for large flows.
8. ECOSEWER: Screening and fibre recovery of the waste water before final treatment for small flows.
9. SEPARSAND: Separation of sand from water in different points of the plant as necessary.
10. ECOREJECT: Compacting coarse waste from pulpers.
For further information visit their web here.